MEET MALCOLM A. LESAVOY, M.D., F.A.C.S.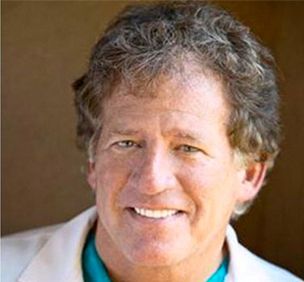 Dr. Malcolm Lesavoy is highly respected as an American Board of Plastic Surgery (ABPS) certified Plastic Surgeon, and Professor of Plastic and Reconstructive Surgery at UCLA Medical Center. For over 25 years he was Chief of Plastic Surgery at Harbor-UCLA Medical Center and full-time Professor at UCLA and a Senior Examiner for the American Board of Plastic Surgery
Because of his high regard, he has made appearances on ABC News, the Discovery Channel, Oprah, the hit TV series 'Nip/Tuck', and the first five episodes of Extreme Makeover. ​​​​​​​Also, look for his appearance with Dr. Terry Dubrow on Botched, the E! Channel, new season starting June 18, 2017.
Dr. Lesavoy has been a principal investigator for numerous research studies and published over 100 peer-reviewed papers and 3 books along with over 30 chapters in other Plastic Surgery textbooks.
His previous positions include Chairman of the Board of Trustees of the American Society of Plastic Surgeons (ASPS), President of the Plastic Surgery Educational Foundation, and Chairman of innumerable ASPS committees.
In addition to his extensive experience and involvement in the field, Dr. Lesavoy has been the recipient of numerous awards including the most prestigious ASPS Clinician of the Year Award. His research and experience have brought him around the world primarily to share his expertise in aesthetic surgery, pediatric Plastic Surgery (cleft lip and palate, cranial facial surgery, surgery of the hand), burns, facial trauma, etc.

Plastic surgery consists of complex procedures that require high attention to detail and extensive experience.
Dr. Lesavoy is a Plastic Surgeon who will closely listen to your concerns and provide the right level of care to accommodate your needs. Based on his years of success delivering results to patients, you can trust the work of Dr. Lesavoy.
To view Dr. Lesavoy's complete Curriculum Vitae, please click HERE
Board Certifications
Dr. Lesavoy is board-certified by the American Board of Plastic Surgery
Charity Work
Dr. Lesavoy donates to the growth of the plastic surgery field and travels around the world with a number of nonprofit organizations to provide care to children in need of surgery correcting life-threatening and disfiguring conditions.
Lesavoy is an activist who also cares for and helps animals.
Surgical Locations
Rodeo Drive Outpatient Plastic Surgery Office
& Outpatient Surgery
The Rodeo Collection
421 N. Rodeo Dr.
2nd Floor, Terrace Level South
Beverly Hills, CA. 90210
310-248-5451 Driving Directions (Map)

The Rodeo Drive Plastic Surgery offers a modern facility that features a comfortable waiting room, private offices, examination rooms, state of the art certified operating and recovery rooms — all with the most up-to-date equipment. The staff is highly qualified and places patient safety and comfort among the top priorities. The treatment environment adds a hint of luxury to the experience.
UCLA Surgical Medical Center
200 UCLA Medical Plaza.
Westwood, Los Angeles CA 90095 Link
DR. LESAVOY'S MEDICAL CERTIFICATIONS
Dr. Lesavoy has received certification from the most prestigious and highly regarded organizations in the Plastic Surgery field.
Malcolm Lesavoy MD
Clinical Professor of Plastic Surgery
UCLA School of Medicine
421 N. Rodeo Dr
2nd Floor, Terrace Level South
Beverly Hills, Ca. 90210
310-248-5451
www.lesavoyplasticsurgery.com