Breast Lift Beverly Hills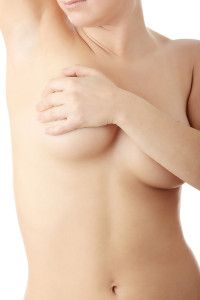 A breast lift (mastopexy) is performed to elevate the position of the breast and reshape it for a younger appearance. Patients may also want this procedure to correct ptosis, or sagging of the breast tissue due to pregnancy, aging, nursing, or loss of weight. A breast lift can provide a noticeable enhancement in the shape and position of the breasts.
A breast lift can be performed simultaneously with a breast augmentation. Patients with small breasts that have a large amount of additional skin are the most recommended candidates to have a breast augmentation and breast lift simultaneously.
The consultation will cover your medical history followed by a physical exam. Dr. Lesavoy will spend time with you to discuss your expectations and goals. He will make recommendations based on your physical exam and treatment goals.
The breast lift procedure will involve the removal of excess skin around the breast as well as a reshaping of the breast tissue. It will be performed on an outpatient basis and the incision can be placed around the areola and extend toward the fold below the breast. After the incision has been made, the breast tissue will be shaped and adjusted to a more elevated position. Women with larger breasts may also have a small amount of breast tissue removed.
Dr. Lesavoy's Beverly Hills breast lift procedures will ensure a precise and meticulous closure of your incisions for the best chances of healing. A breast dressing can be placed and you will be able to return home the next day.
You can further discuss breast lift with Dr. Lesavoy by calling our office today 310-248-5451.